HAROS 2023
Health and Retrofitting of Structure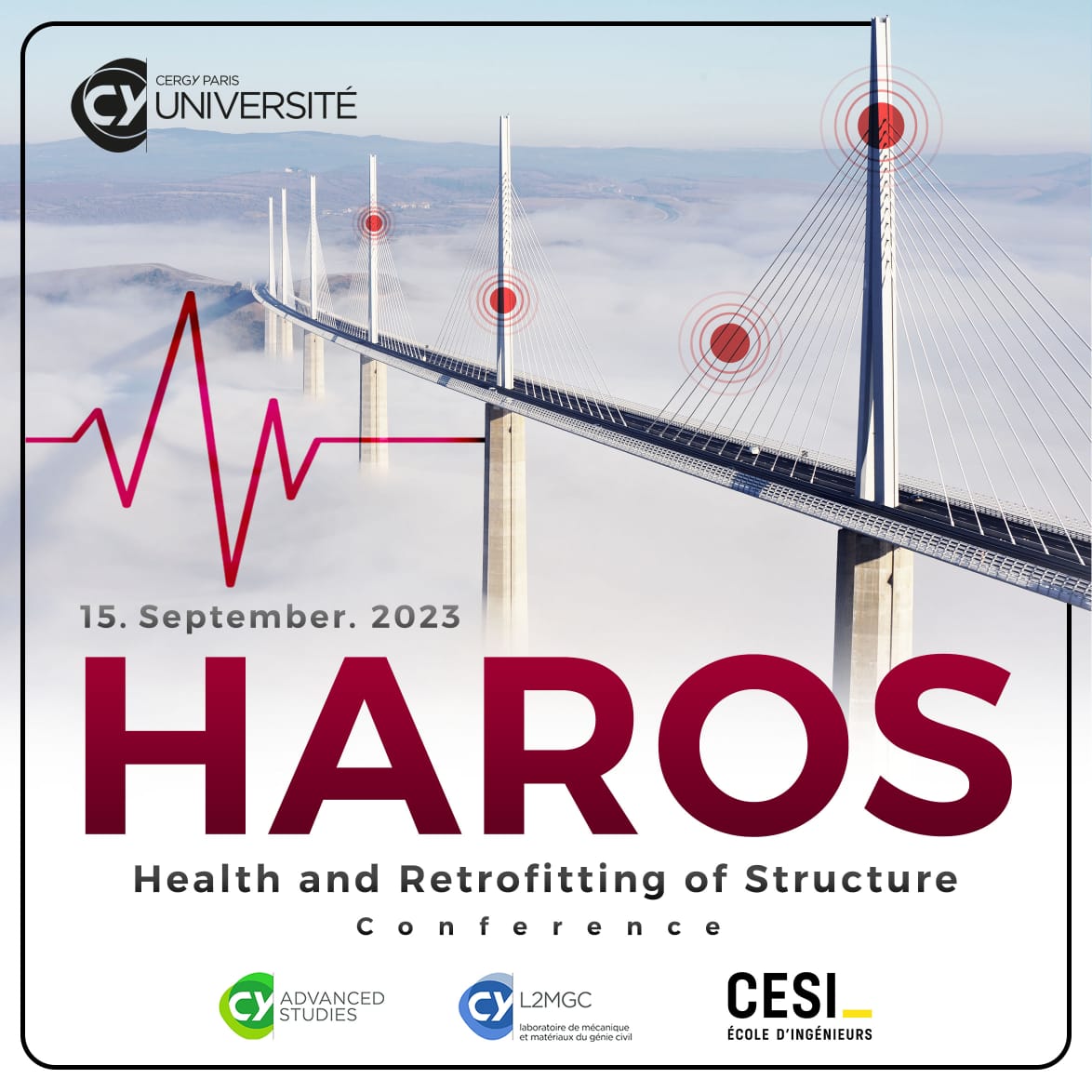 Conference September 15, 2023
Résumé

De nombreux pays à travers le monde sont confrontés à un énorme défi pour quantifier et assurer la sécurité de leur patrimoine bâti et de leurs réseaux d'infrastructure exposés à différents risques et vieillissant en service. Ces structures sont parfois confrontées à des conditions environnementales graves et accidentelles qui réduisent la sécurité de la population. Les ingénieurs doivent donc être en mesure de surveiller les performances des ouvrages d'art et des monuments existant pendant leur cycle de vie pour des raisons socio-économiques liées au fait que la construction et la réhabilitation sont très coûteuses
L'objectif de la conférence est d'explorer de nouvelles techniques et pratiques intelligentes pour la surveillance de la santé structurelle (SHM). La conférence portera également sur l'incidence des conditions climatiques extrêmes sur la performance et la durabilité du patrimoine bâti. Enfin, l'évènement se concentrera en partie sur la réhabilitation durable.

Abstract

Many countries throughout the world are seriously struggling to quantify and ensure the security of their built heritage and their aging infrastructure networks. These buildings are frequently exposed to hazardous environmental conditions, which decreases population safety. Therefore, engineers must be able to monitor the performance of existing structures and monuments throughout their lifetime for socioeconomic reasons related to the fact that construction and rehabilitation are very expensive processes.
The conference's aim is to investigate creative techniques and intelligent practices for structural health monitoring (SHM). The impact of climate extremes on the performance and long-term viability of built heritage will also be discussed. Finally, the event will focus in part on long-term rehabilitation.

https://l2mgc.cyu.fr/version-francaise/navigation/alumni/conference-june-2023